IC Realtime
IC Realtime is a leading supplier of security cameras, IP cameras, DVR, and CCTV equipment for business and home surveillance.
IC Realtime® designs and manufactures security solutions that not only help organizations to enhance the effectiveness of their security operations, but also improve their overall business performance. We offer a full line of digital security products and complete solutions.
Detecting and identifying security threats in real-time is one of the most critical challenges facing organizations today. IC Realtime has created video solutions that identify threats as they occur and automatically alert management of potential breaches. IC Realtime enables its customers to immediately review and investigate as fast and effectively as possible.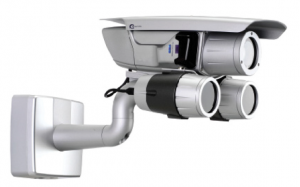 IC Realtime offers a full line of digital video solutions in a user-friendly platform. Combining superior H.264E video compression, high-grade video networking and high-capacity recording all in one complete system, IC Realtime meets the needs of even the most complex of installations.
Our DVR line incorporates the latest in technology from the industry leading 16TB of internal storage, HDMI high definition video output, real time all channel playback and a multi-view platform, which allows multiple IP addresses to be viewed from one central monitoring station.