JL Audio
JL Audio is an independent, privately-held U.S. company active in the Home, Mobile, Powersports and Marine Audio markets.
Founded in 1975 in Miramar, Florida, JL Audio is a privately held American company manufacturing high-end audio solutions for the home, mobile and marine audio markets. JL Audio entered the home audio market in 2004 and almost immediately established itself as the preeminent designer and builder of high-end subwoofers in the world.
Throughout JL Audio you will find people who love audio, take it very seriously and consider themselves fortunate to have a career in such an enjoyable field. True "audio nuts" can be found around every corner of JL Audio's facilities in Miramar, Florida and Phoenix, Arizona. They include former audio retailers, IASCA World Champions, installers, recording engineers, and an engineering staff with vast experience in professional, car and home audio product design.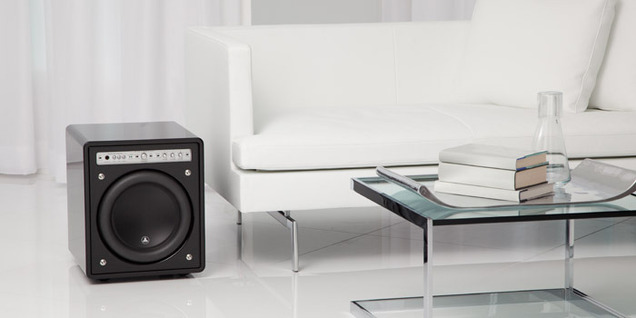 All JL Audio home subwoofers are built with pride in the U.S.A.  JL Audio products are sold exclusively by specialty retailers throughout the U.S.A. and are distributed in seventy-two countries around the world.
Recipient of numerous awards and accolades, JL Audio loudspeakers, amplifiers and subwoofers have been awarded fourteen U.S. patents for innovative audio technology.