Meet PowerHouse Alliance, the Single Largest Distributor Network

The PowerHouse Alliance is a national consortium of regional wholesale distributors delivering name brand products for custom installers, specialty dealers, large retailers, and industry buying groups in the residential and commercial audio/video, home entertainment, security, networking, IT and consumer electronics accessories markets.
With 11 members that make up over 55 locations across the United states, the PowerHouse Alliance is the single largest distributor network with over 850,000 square feet of warehouse space offering over 250 top brands.
The PowerHouse Alliance stays updated on market changes and trends by staying in constant communication with each other, our vendors, and our dealers. As consumer demands shift, our members add new lines and products to meet the needs of the changing market and they also sell our house brand, A2V. The A2V brand was created to bring dealers high-quality products backed by long-term warranty, complimented by excellent dealer margins and an industry-leading rebate program. The A2V subwoofers, in-ceiling and outdoor speakers, HDMI cables, racks, mounts, and fiber are available at all PowerHouse Alliance member locations.
In addition to product support through top brands and the A2V line, the PowerHouse Alliance members support dealers with safe and easy access to all of the products and brands they need to complete any job whether through same day or next day delivery, curbside pick-up, or 24-hour ordering and will call. Members also support dealers with year-round, no-charge monthly trainings both online and at different locations (when possible during COVID) across the country so they can learn about the newest products, technologies, installation methods, and best practices available.
"Despite the challenges that this past year has presented, the PowerHouse Alliance continues to grow and support dealers with the expansion of our product distribution locations across the country," said Dennis Holzer, executive director for the PowerHouse Alliance. "The PowerHouse Alliance is a one-stop shop for dealers whether they're looking for home theater, networking, security or smart home products, we have over 250 brands available to meet their needs."
Powerhouse Alliance members include: 21st Century, AlarMax, Davis Distribution, ECD, KOA Electronics Distribution Inc., Mountain West, Pioneer Music Company, Next Level Distribution, Professional Audio Associates, Sierra Select, and Ui Supplies.
To learn more about the PowerHouse Alliance or any of its member distributors and vendors, please visit www.powerhousealliance.com.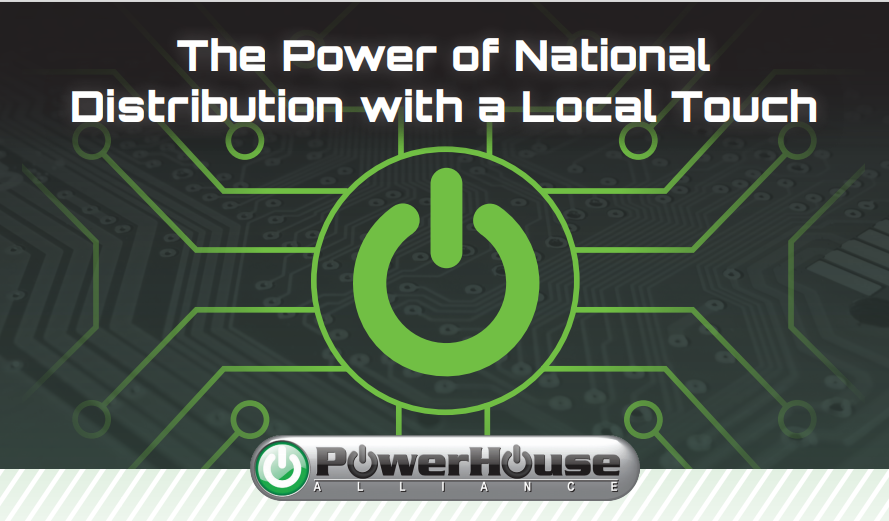 Comment on this Post