Azione Partners With Trends Electronics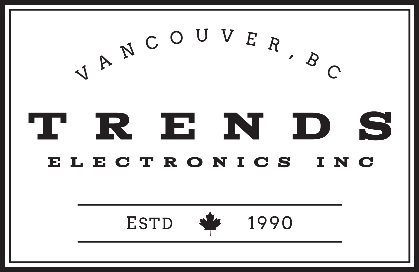 Chester Springs, PA – (January 26, 2021) – Azione Unlimited, the Smart Home Association™, is proud to announce a new partnership with Canadian distributor Trends Electronics Inc. The newly founded alliance with the 30-year-old Canadian distributor provides Azione Unlimited with compelling savings across several different brands, including Sonance, ELAC, Legrand brands, and more.
"As we look to improve support, freight incentives, and program depth for our dealer members in Canada, partnering with Trends Electronics becomes the undeniable conclusion," said Richard Glikes, President of Azione Unlimited. "After many conversations, we found that we align perfectly with the number one goal of delivering more value to both dealer and vendor members, adding improved cost savings for all our members. We complement each other with initiatives in providing education and building a community. I love to surround myself with smart people, and the leadership at Trends fits that bill perfectly."
As a well-established leader across every providence in Canada, Trends Electronics will support the network of Canadian Azione Unlimited dealer members. Trends Electronics boasts 12 locations across Canada, adding a new level of support and attention to Azione Unlimited dealer members. Trends Electronics will also support live webinars and events by providing TrendsU education to all Azione Unlimited members. Their curriculum will add a lasting development for professional development and enhance product, technology, and industry knowledge.
"We're excited to bring Trends' family of brands to the Azione Group." Says Grant Daoust, CEO and Co-Founder of Trends Electronics. "Trends and Azione Unlimited share similar core values and this partnership will reinforce our commitment to our top tear dealers. Together, our focus on Custom Integrators will help strengthen the residential/CI marketplace in Canada."
The negotiated program offers increased benefits for 11 vendors that include Middle Atlantic, VISTA speakers, SeeLess Solutions, QMotion, Vantage, NuVo Home Audio, ELAC, Chief, WyreStorm, iConnects, and Sonance. The negotiated program also enhances the Trends Partnership Program, providing deeper rebates for combining more business with the established electronics distributor.
"We're very enthusiastic about the partnership with Trends Electronics," said Glikes. "Both organizations understand the need for additional bottom-line profits and at the same time focus on a list of world-class vendors. CI dealers should ask their local reps 'how deep is the ocean?'"
About Trends Electronics
Founded in 1990, Trends Electronics International Inc. is a distributor in the consumer and commercial electronics industry. Trends has built a strong, dependable and dedicated team and the Company is proud to support best in class audio and video products from premium manufacturers across the globe, including, Europe, Asia and North America.
Comment on this Post