Azione Unlimited Brings More Than 120 Dealers to Savant Modern 001 Ahead of Las Vegas Conference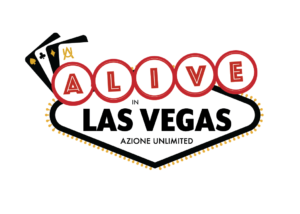 October 25, 2022 – Chester Springs, PA – Setting the scene for its engaging and energizing fall conference in Las Vegas, Azione Unlimited, The Smart Home Association™ has partnered with Savant to host more than 120 members at the stunning, smart living showcase dubbed Modern 001.
Utilizing all its 15,000 square feet, Modern 001 is a stunning mansion outfitted with Savant's latest technology advances designed to exemplify hidden technology in plain sight. Brought to life by Vegas-based design-led firm Blue Heron, Modern 001 showcases dynamic tunable lighting, 43 zones of entertainment, and complete energy independence thanks to new Savant innovations. Azione Unlimited dealers are invited to get an exclusive look and enjoy cocktails before attending its "A.L.I.V.E. in Las Vegas" fall conference.
"An outrageous display of hospitality, unmatched by any vendor in recent memory," said Richard Glikes, President of Azione Unlimited. "The combination of beautiful aesthetics, state-of-the-art electronics/lighting, and sumptuous appetizers will make for an unforgettable experience. Kudos to Savant!"
A.L.I.V.E. in Las Vegas
The 2022 Azione Unlimited fall conference is focused on its acronym A.L.I.V.E. – which represents Action, Leadership, Innovation, Vision, and Energy. These keystones are the theme for the conversations, small group meetings, and the freshly coined Deep Dive Discussions.
Focused on powerful and more meaningful conversations between dealers, the Deep Dive Sessions are three-hour conversations established on the specific topics of Profit, People, Process, or Marketing. These sessions allow dealers to attach to a topic, extend talking points, and uncover a shared learning experience among members.
Each Deep Dive Session will include a pair of "focused facilitators" who will utilize subject matter expertise to guide conversations, give everyone a chance to speak, and initiate new talking points.
"The idea for a Deep Dive Session originated from feedback that dealers want more time to 'go deeper' on specific topics at our events," said Glikes. "We believe the 'takeaways' from the devotion of this much time will be extremely constructive, not to mention the powerful relationship building that will occur naturally."
A.L.I.V.E. in Las Vegas will feature conference hallmarks such as One-On-Ones, Dining with Dealers, and small group meetings. The small group meeting subjects include "Establishing Smarter Relationships with Architects, Builders, & Designers," "Profit Tracking, Inventory Control, Industry Specific S.O.P.," and "Software Best Practices." These small group meetings are dealer-led and create yet another avenue of two-way dialogue – a staple of every Azione event that promotes learning from each other.
Azione Unlimited will mix keynote speakers into the schedule to supply influential knowledge to reinforce the directives of the A.L.I.V.E. acronym and the distinct two-way interactions between dealers. Anointed "Profit… It's an Everybody Thing" and "Process… It's an Execution Thing," Consilio C.E.O. Stacey McKibbin and President G.A. Bartick will tag-team complementary keynotes to close the loop on the impact of action and innovation.
Azione will also host marketing guru and 23K President Tom King to drive home vision and energy in a dealer's marketplace in his talk titled "The Art of Getting Noticed." During this session, King will show why "the Holy Grail for marketing is get noticed for long enough to tell your story and convince your targets of why they should buy you," he said. "Dealers will understand just how precious a few extra seconds of someone's time is and then how to convert that customer into a lifetime of business."
To wrap up the conference, Kris Kuester will address the crowd with his titled keynote, "Workplace Culture the Last Frontier of Profit." The Director of People Development for Nationwide Marketing Group will drive home the message of leadership, explaining the practical, real-world impact that workplace culture has on a bottom line.
The Azione Unlimited conference is also excited to announce the experiential "+1 Event" will return, providing member guests and spouses with a unique trip during conference hours.
"What I love about A.L.I.V.E. in Las Vegas is how it feels like a complete thought," remarked Glikes. "This will certainly add another victory to our collection of incredible industry events."
About Azione Unlimited
Azione Unlimited, the education and buying group for integrators, is a consortium of like-minded custom installers, home technology professionals, and vendors. The Smart Home Association™ helps its members achieve greater levels of prosperity, technical acumen, and sophistication in running their businesses and serving customers. Founded by industry veteran Richard Glikes and headquartered in Chester Springs, PA, the organization hosts two high-energy, information-packed conferences per year, Azione provides its members with a host of benefits, from product discounts to educational meetings and marketing tools.  Learn more at AzioneUnlimited.com. Follow @AzioneUnlimited on Instagram, Facebook  and Twitter.
Comment on this Post