Azione Unlimited Invigorating "New Dreams in New Orleans" National Conference Hosts Vibrant Integrator Community for Three Days of Education, Relationship Building, and Fun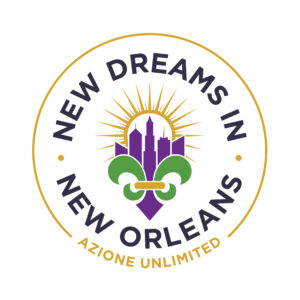 Chester Springs – 3/7/2022 – Azione Unlimited, The Smart Home Association, is once again delighted to congregate its dynamic community of dealer and vendor members in New Orleans. Dubbed "New Dreams in New Orleans," the three-day conference will celebrate the achievements of the association's most innovative thought-leaders and celebrate 2021 as a monumental year for accelerated development, growth, and resiliency. The action-packed Azione Unlimited agenda provides brilliant integrator and vendor thought-leaders with many educational meetings, networking opportunities, and entertaining activities.
"What would an Azione conference be like without a fantastic program designed around building relationships between vendors and dealers, having fun, and sharing ideas," said Azione Unlimited President Richard Glikes. "People have been trapped in their offices, and the energy will explode with smiling faces and new initiatives that power Azione dealers to new heights of profitability."
Themed around "New Dreams," the Azione Unlimited conference focuses on what the future portends for the Azione custom integration-focused dealer and vendor community. Forward-thinking conversations on the impact of selling lighting, navigating supply chain issues, and where the industry is headed are cornerstones of some of the intimate discussions.
Azione Unlimited is also proud to host many industry stalwarts such as TheCoTeam CEO Chris Smith, Josh.ai CEO Alex Capecelatro, One FireFly CEO Ron Callis, and LK & Associates Director of Sales & Business Development Jason Sayen as they lead robust small group meetings and deliver noteworthy keynotes. Each of their small group meetings — member-led group discussions between 12-15 dealer members — provide critical insights into developing KPIs, managing profit & loss sheets, assessing labor rates, empowering teams, and emerging tech.
The conference also invites dealers to think about their businesses through the lens of renowned keynote speaker Stacey McKibbin as she focuses on elevating middle management, evaluating their profit formula, and executing both short- and long-term success. The Consilio CEO will lead a handful of powerful small group meetings and present succinct 15-minute keynotes to grow business, retain employees, and open communication for a more productive business.
The Azione Unlimited conference will also take full advantage of the lively New Orleans backdrop, hosting cocktail parties across the French Quarter and a group dinner at the world-renown Antoine's. The conference will also continue its Dining with Dealers experience in which vendor members are able to host smaller dinners across the city to builder deeper relationships with dealer members.
"I love the idea of focusing on 'new dreams' and Azione's ability to consistently launch innovative initiatives," Glikes said. "Our national conference is loaded with strategies around professional development, unique economical marketing to affluent clients, and building relationships with similar complementary industry executives. We can't wait to turn these ideas into action as our community continues to grow, share, trust, and prosper."
About Azione Unlimited
Azione Unlimited, the education and buying group for integrators, is a consortium of like-minded custom installers, home technology professionals, and vendors. The organization helps its members achieve greater levels of prosperity, technical acumen, and sophistication in running their businesses and serving customers. Founded by industry veteran Richard Glikes and headquartered in Chester Springs, PA, the organization hosts two high-energy, information-packed conferences per year, Azione provides its members with a host of benefits, from product discounts to educational meetings and marketing tools.  Learn more at AzioneUnlimited.com. Follow @AzioneUnlimited on Instagram, Facebook  and Twitter.
Comment on this Post