Triad Speakers
Founded in 1982, Triad Speakers is in its thirtieth year of providing unique solutions to custom installation professionals worldwide.
As a founding member of CEDIA, we are a committed custom installation company with well over 100 products, 95% of which are designed, engineered and built in our Portland, Oregon factory using the highest quality drivers and crossovers, many of which come from Western Europe.
Triad's products are literally "Made Fresh" daily, following a lean manufacturing model of no Finished Goods Inventory. Products are built per order, typically within four days, and then shipped out via FedEx. As a result, we can offer you unique product solutions that other manufacturers cannot. Like free custom paint matching to your client's home décor; custom veneer and stain matching; custom sizing to match TVs for on-wall speakers; and a dedicated department that does custom engineering…for those times when there is not a product available to solve your installation issue.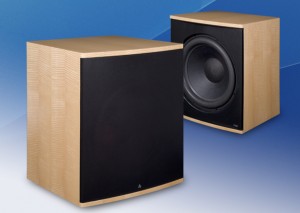 At Triad, we build as many as four versions of the same speaker to allow the best sound in any room, without compromise. An InWall version will sound the same as an InRoom, an InCeiling and an OnWall. The same is true of our Subwoofers. A Triad InRoom Sub has the same performance as an InWall and InCeiling Subwoofer. And for challenging installations, we even have hidden remote solutions with flexible tubes.
Triad Speakers…Unique Solutions, Made in America.