Perfect Path
For over six decades, PPC's professional broadband, telecom, and satellite products have delivered signal behind the walls of over 100 million homes.
Today, the quality/bandwidth demands of HD home theatre drive a new consumer quest for professional-grade connections from the wall to the system. Recognizing that desire, PPC® created the Perfect Path™ line of in-home interconnects and connections, finally completing a Perfect entertainment signal from its cable/satellite inception to the back of the HDTV.
Listening to the over 150,000 pro installers who use our products exclusively in the commercial Cable TV/Satellite industries, we found that the biggest challenge to HDMI performance and reliability was the connector itself. HDMI connectors are notoriously insecure, and can easily loosen. Perfect Path developed and patented the first Locking HDMI Connector, with more than four times the holding retention of conventional HDMI. With Perfect Path HDMI, for the first time, both performance and reliability of HDMI connections are…well, perfect.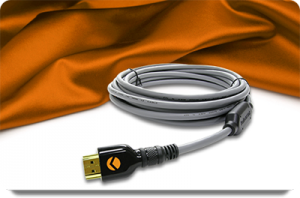 The One Perfect Path is total control of ultimate performance and bulletproof reliability, from the signal's inception to the back of your HDTV. And only Perfect Path by PPC, the cable/satellite industry's Number One choice for signal delivery, can deliver this unbroken stream of excellence.
Be Perfect. Connect With Something Better.