ihiji
ihiji, a company focused on disruptive technologies, has created invision, a cloud-based Network Management as a Service (NMaaS) platform for remote monitoring and maintenance of IP-enabled devices.
ihiji has received numerous industry awards and repeated recognition for its innovative technology. Originally designed to efficiently maintain and service home networking and automation products, invision has evolved into a scalable and flexible web-based platform allowing for remote network monitoring, support, and documentation. ihiji creates a cohesive partnership with integrators and leading manufacturers to offer inspired solutions to complicated problems that increase both end-user satisfaction and system integrator profitability.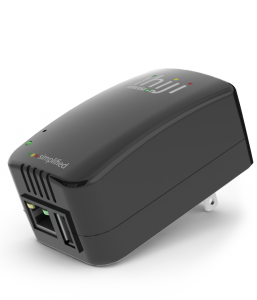 ihiji invision was created when the founders recognized the need for an easy to use, yet robust, tool while supporting their own clientele within their high-end home automation business in South Florida. Invision has undergone extensive development since the days of the first in-house prototype and has long-since become an award-winning highly scalable and powerful solution.
In 2012 the company announced that it would be expanding their cloud-based NMaaS platform to target IT VARs and IR professionals.
The company continues to push the limits of cloud-based software-as-a-service, growing its focus and markets from residential and commercial automation and electronics to IT Providers and Fortune 1000 customers.